ESB RETIRED STAFF ASSOCIATION REPRESENTING ESB PENSIONERS AND STAFF ON VSS
LEVY FOR LIFE
ON OUR PENSIONS
THE GOVERNMENT'S LEGACY
____________________________________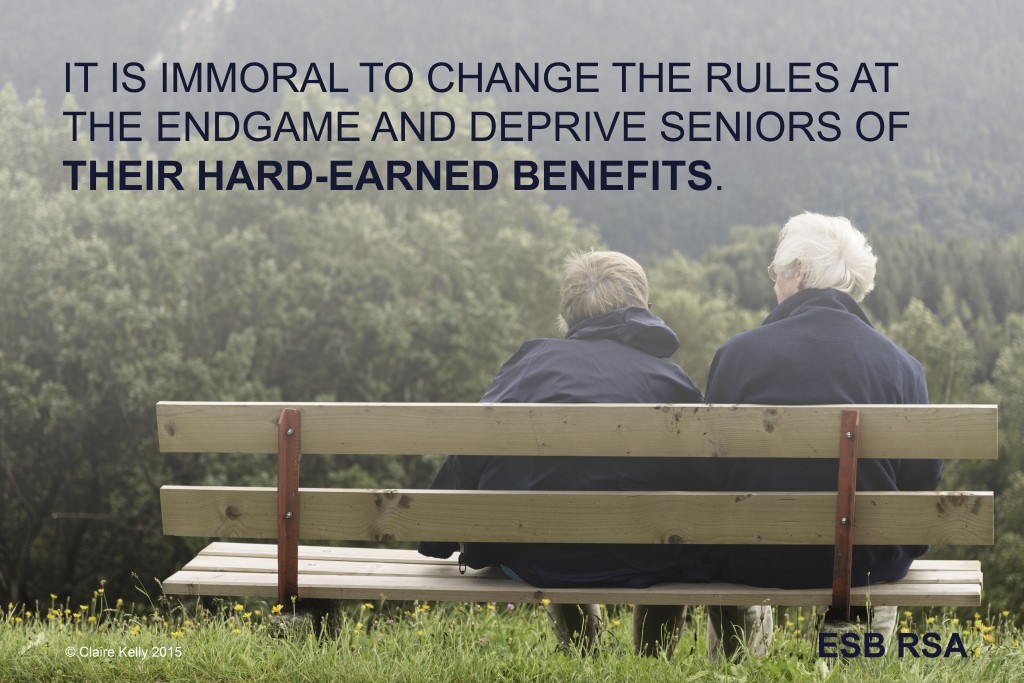 UPDATE 9th May, 2021
With regret we inform you of the death of our former colleague Martin Gibbons of Parknahown, Cullohill, Co Laois. Martin worked in Generation before moving to Portlaoise district as Transmission Engineer. Martin died on 8th May and his funeral is on Monday 10th at 1:00 pm. See RIP.ie for details
RIP.ie notice for Martin Gibbons


UPDATE 15th January, 2021
We have been advised by Bríd Smith TD PBP that she will be introducing a proposed bill entitled Industrial relations amendment (Provisions in Respect Pension Entitlements of Retired Workers) Bill 2020 the Dail.
Briefly the bill aims to give greater representative rights for retired workers and their representative organizations when it comes to issues around their occupational pension schemes. It does this by changing certain clauses in the Industrial Relations act to expand the time period in which retired workers can take a case to the WRC for example and by changing the definition of trade dispute, strike and by adding organizations representing retired persons to other clauses in order to expand their rights.
The links below will bring you to pdf files of an explanatory memo and the Bill.
http://www.esbrsa.ie/wp-content/uploads/2021/02/final-pension-explanmemo.pdf
http://www.esbrsa.ie/wp-content/uploads/2021/02/final-pensioners-bill.pdf